Education
Details

Published: Tuesday, 21 February 2017 17:39
Hits: 10279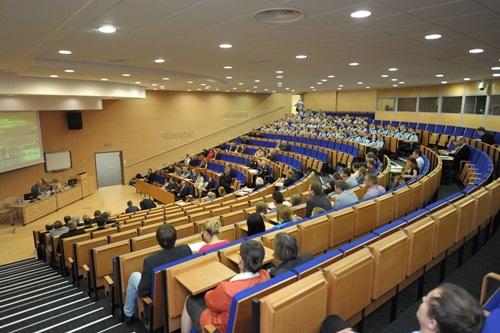 An integral part of education and professional development are both practical and theoretical classes.
The analysis of the content of curriculums shows that practical classes account for about 72% of the total number of hours devoted to educate warrant officers of the State Fire Service attending a full-time course, and about 63% of hours devoted to educate non-commissioned officers of the State Fire Service.
The content of curriculums necessitates the use of practical teaching methods, adjusting the conditions and schedule of classes to the actual situation. The aim of classes is to stimulate activity and independent thinking, the ability to combine scientific knowledge with the practice in functioning of rescue and firefighting units, including the ability to carry out rescue and firefighting operations. Providing the opportunity to implement the above-mentioned goals is of concern to the management and teaching staff of the School.
The school training ground, laboratories and lecture halls are equipped with modern training stands, teaching aids, technical and information analysis media. It needs to be emphasized that many training stands, resources and teaching aids were made by students as practical part of their theses and term papers. Practical exercises in each subject are carried out in the laboratories and on the training ground. Theoretical study is conducted in 15 lecture halls equipped with modern audiovisual equipment, resources and teaching aids.
Lectures for students are held in an assembly hall, which is equipped with modern audiovisual equipment and simultaneous interpretation system.
Practical exercises in each subject are conducted in the following laboratories:
Laboratory of fire safety technical systems,
Laboratory of building safety,
Laboratory for respiratory protective equipment,
Laboratory of physics and chemistry of combustion and extinguishing agents,
Laboratory of fire prevention in electrical power engineering,
Laboratory of technical equipment.
The Central School SFS in Czestochowa organizes a number of courses and training. 
 Classes can be conducted in 21 lecture rooms or an assembly hall, which seats 200 people. The assembly hall is equipped with modern equipment that allows for simultaneous interpretation.
Among the lecture rooms, are laboratories of:  
tactics of firefighting operations, 
tactics of rescue operations, 
technical equipment, 
foreign languages, 
medical rescue, 
information technology (2 laboratories for 21 and 21 seats).
The school, as the only one in the country, has a firefighting training ground on-site.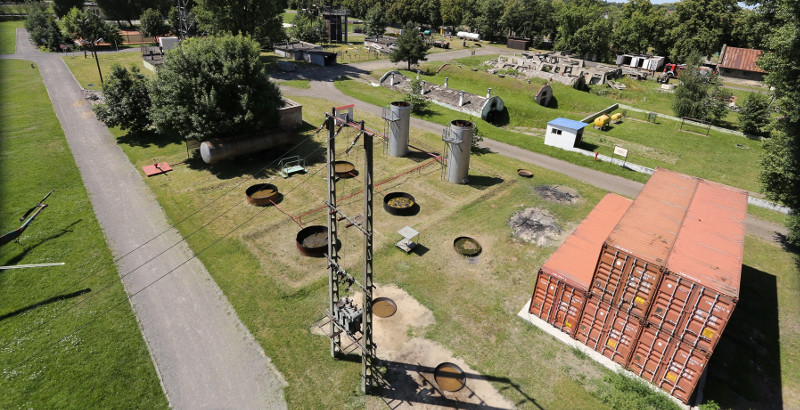 It contains about 40 training stands in the field of:
chemical rescue,
technical rescue,
internal and external firefighting.
The school cooperates with other fire service schools as well as domestic and foreign institutions of a similar nature. The school staff actively participate in the exchange of experiences, taking part in training courses organized by friendly universities.